Click here to view a quick demo that shows you how to update your account settings.
Update your return address, add user credit, and change your notification settings.
Click your email address in the upper right hand corner of the UI. Then, click "Acct Info".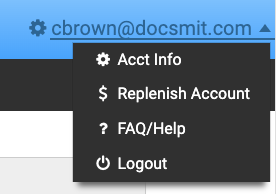 Updates made to your account information will be autosaved.